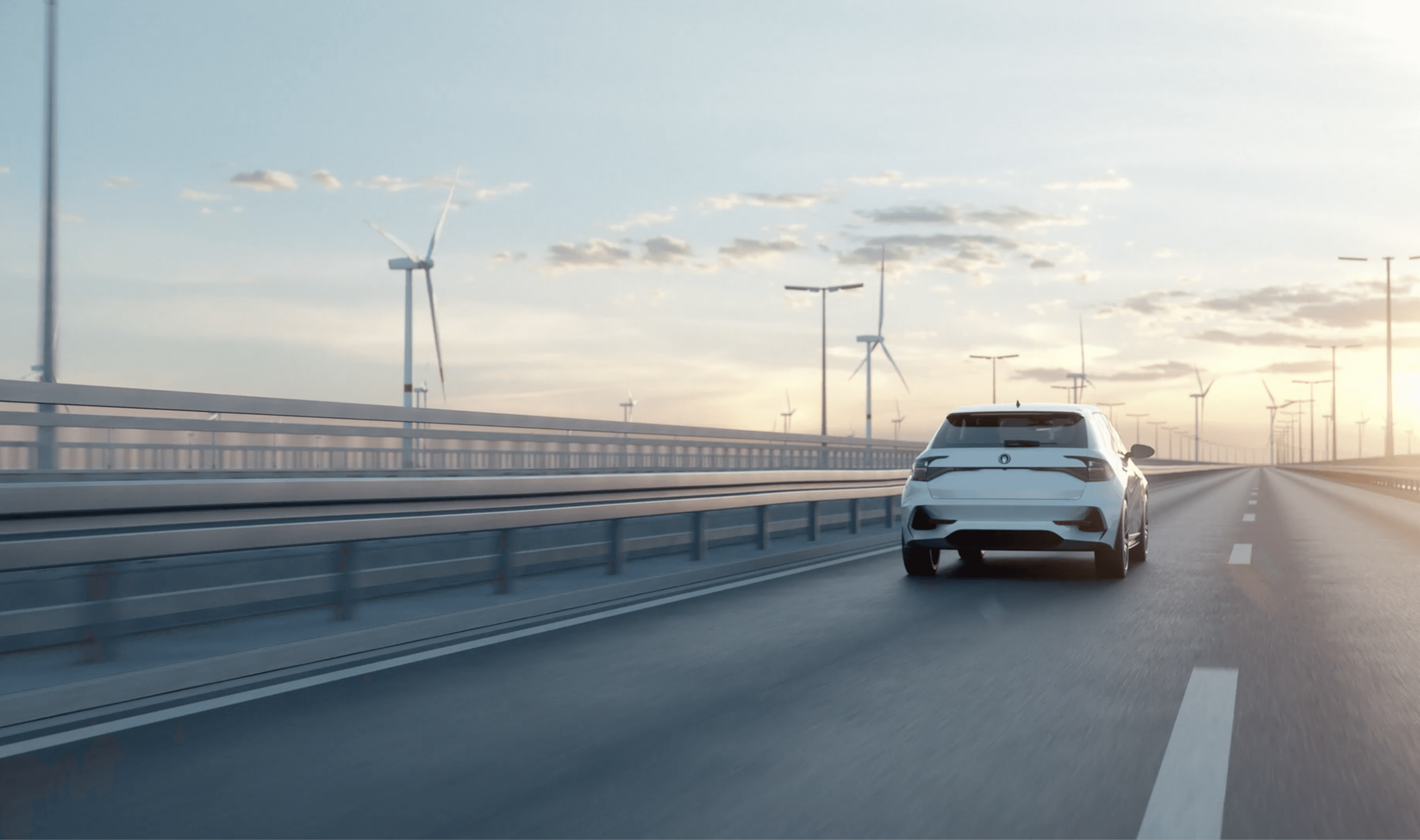 A new era in mobility.
From pioneer in car leasing to digital innovator in longer-term mobility
Over 50 years of experience
The roots of our company go all the way back to the year 1967. That was the year Sixt became the first German company to launch a vehicle leasing program. Since then, our company has developed into an innovation leader in the industry. Within 50+ years the company has evolved into an independent leasing and full-service provider.
In 2020, after being part of the Sixt family for more than half a century, Hyundai Capital Bank Europe became our new strategic majority shareholder. And with our name change in 2021 to Allane Mobility Group, we move ahead with our clear vision: to become the leading multi-brand provider of comprehensive mobility solutions in Europe.
1967
The vehicle rental company Sixt is the first German company to offer a vehicle leasing program.
2011
Sixt Mobility Consulting enters the market as specialist for fleet management and strategic consultation.
2012
Sixt Leasing kicks off "Sixt Neuwagen" as an online platform for private and commercial customers, offering finance leasing as well as Sixt Vario financing.
2017
Introduction of the product innovation 'Flat rate for the road' as part of a joint campaign with 1&1 and Peugeot.
2018
Introduction of a fully digital ordering process for private customers on sixt-neuwagen.de
Establishment of first own used car sales location in Egelsbach near Frankfurt.
2019
Innovative sales cooperation of sixt-neuwagen.de with Fiat and Tchibo.
Start of digital after-sales of service products via sixt-neuwagen.de.
Launch of the app "The Companion" for company car drivers.
2021
Introduction of a white label solution for car dealers.
A clear vision to strive for
Fast Lane 27 will set the basis for future groth
Growth through a wider product range, more innovation and the expansion of cooperations.
Our goal is to become the leading multi-brand provider of comprehensive mobility solutions in Europe. For this purpose, we presented our new strategy "FAST LANE 27" in June 2022. The overarching goal of the new strategic direction is to meet changing customer needs and to grow profitably on a sustainable basis.
Thereby, the focus is on the strategic expansion of the business model. Among other things, we will complement our three established business fields Online Retail, Fleet Leasing and Fleet Management with Captive Leasing as the fourth and On-Site Retail as the fifth pillar.
The strategic partnership with our major shareholder HCBE (a joint venture of Santander Consumer Bank AG and Hyundai Capital Service Inc.) supports us to successfully implement the growth strategy of Allane Mobility Group and to take advantage of additional growth opportunities.
Focus on customer needs and profitable growth
With "FAST LANE 27" we want to generate additional added value for our customers, partners, employees and investors and take advantage of further growth opportunities. To this end, we have put together a comprehensive package of measures that, in addition to expanding our business model, also includes new offers and services. For example, we want to further expand our offering by taking into account trends such as car-as-a-service, used car leasing, electric mobility and modular services in the area of corporate mobility. At the same time, innovations and cooperations will move more into focus.
Another important component of "FAST LANE 27" is the goal of becoming more sustainable by further increasing our share of alternative drive systems in our fleet and promoting green mobility solutions.
Our initiatives for growth and efficiency
Further development of the product and service offering, e.g. introduction of new car subscription and leasing offers for used vehicles
Decoupling of leasing contract and service products: digital after-sales and distribution of service products to customers without vehicle contract with Sixt Leasing
Improvement of the customer experience through further development of IT systems and optimization of customer processes
Strengthening customer relationships in the key account segment through individual solutions and consistently high service quality
Diversification of the customer portfolio by expanding business with smaller corporate customers
Become more customer- & driver centric with modern tools and more automated processes
Further development of the business unit into a full-service provider of corporate mobility solutions across all suppliers and vendors
Follow market needs of employee-centric solutions and offer modular services as comprehensive mobility provider
Extension of the app "The Companion" to further customers and users as well as enrichment of the app by more self-services for a fully digital driver/user experience
A leasing portal that enables manufacturers to market their vehicles to customers via their own dealer network with us as a partner
Close partnerships with the group brands Hyundai and KIA and further cooperations with other manufacturers and dealers in the future
New opportunities for the expansion in foreign markets
Further development from the currently largest independent used car dealer in Germany (Autohaus24) into a comprehensive mobility hub for car-related products and services
Expansion of the offering: In addition to buying a car, customers will in future have the option, for example, of having used cars reconditioned, trading in vehicles or taking out suitable insurance policies
Many years of experience in leasing and mobility matters
Donglim Shin

Chairman of the Managing Board (CEO) of Allane SE

Álvaro Hernández

Member of the Managing Board (CFO) of Allane SE
Jochen Klöpper

Chairman of the Supervisory Board of Allane SE since 5 August 2020

Thomas Hanswillemenke

Member of the Supervisory Board of Allane SE since 10 December 2020

Keunbae Hong

Member of the Supervisory Board of Allane SE since 30 June 2023

Ross Williams

Member of the Supervisory Board of Allane SE since 14 April 2023

Norbert van den Eijnden

Member of the Supervisory Board of Allane SE since 29 March 2022
Questions, suggestions or comments?
If you would like more information about our company, our brands or our services, please contact us at any time.
Contact